2019/04/27 What's in Wilderness Wash?
What's in Wildernes Wash and what for?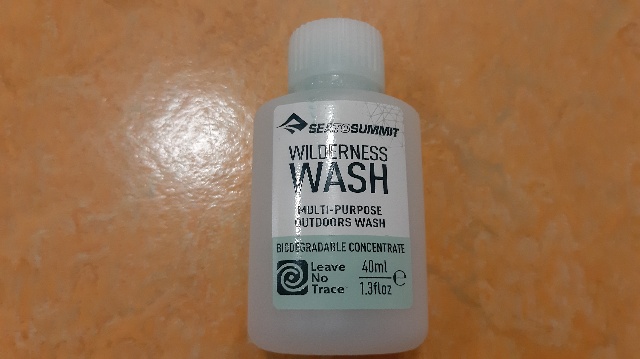 This is not a product endorsement nor am I sponsered for this. I was just curious what's in there and why.
Ingredients
Sodium Lauryl Sulfat
This seems to be an oil- and fat-dissolvent and a foaming agent.
Cocamidopropyl Hydroxysultaine
This seems to be an antistatic agent.
Sodium Chloride
Well... that's salt. I'd guess it's in there to soften the water. But yeah... this is just salt.
PEG-7 Glyceryl Ccocoate
Seems to be a tenside. Tensides lower suface tension.
Trisodium Ethylenediamine Disuccinate
A chelating agent.
Glycerin
Seems to bind moisture.
Diazolidinyl Urea
This seems to be an antimicrobial agent.
Methylisothiazolinone
This seems to be a biocide.
Methylchloroisothiazolinone
This seems to be an antibacterial and antifungal agent.
Is there something dubious in it?
It seems that most of the ingredients are considered safe. However, they might cause allergic reactions and some might have some unknown carcinogenic risk.
Click on images for full version | Images (c) Roman Müntener 2019 | For licensing options please contact me.